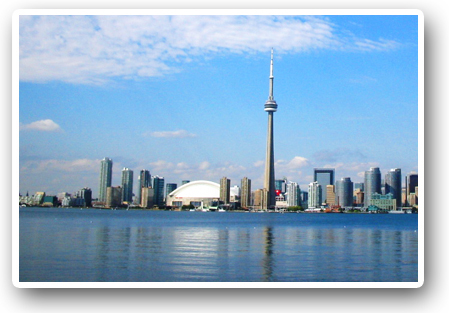 Call for Papers
GI 2012 will be the 38th Graphics Interface conference; it is the oldest continuously-scheduled conference in the field. GI consistently attracts high-quality papers on recent advances in interactive systems, human computer interaction, and graphics, from around the world.
All paper submissions are fully peer reviewed by two members of the program committee and two external reviewers. Accepted papers will be archived in the ACM Digital Library.
Authors of selected papers will be invited to submit significantly extended and revised manuscripts to be considered for journal publication in a special section of Computers and Graphics.
Papers have a maximum length of eight pages. Pages beyond eight are subject to page charges. Papers as short as four pages can be accepted.
Graphics Interface 2012 will have joint sessions for the graphics and HCI tracks. Topics of interest at GI include (but are not restricted to):
Shading and rendering
Geometric modeling and meshing
Graphics in simulation
Image-based rendering
Image synthesis and realism
Medical visualization
Scientific visualization
Computer animation
Real-time rendering
Non-photorealistic rendering
Virtual reality

Interaction techniques
Computer-supported cooperative work
Human interface devices
Augmented reality
Data and information visualization
Multimedia
Mobile computing
Haptic and tangible interfaces
Aesthetic Design
Affective interfaces
Perception
Summary of Deadlines:
Papers submission: December 22, 2011, 11:59 pm PST
Author notification: March 3rd, 2012
Final papers due: Mar 18th, 2012
Formatting instructions for paper submissions are available online.
Program Committee:
Graphics
Derek Bradley, Disney Research
Loic Barthe, Universite de Toulouse
Theodore Kim, University of California, Santa Barbara
Eric Paquette, Ecole de technologie superieure
Minglun Gong, Memorial University
Richard Zhang, Simon Fraser University
Bill Kapralos, University of Ontario Institute of Technology
Mubbasir Kapadia, University of Pennsylvania
Pierre Poulin, University of Montreal
Tobias Isenberg, University of Groningen
William Cowan, University of Waterloo
HCI
Jeremy Cooperstock, McGill University
Orland Hoeber, Memorial University of Newfoundland
Edward Lank, University of Waterloo
Bonnie MacKay, Dalhousie University
Karyn Moffat, McGill University
Carman Neustadter, Simon Fraser University
Sylvie Noel, Communications Research Centre Canada
Andriy Pavlovych, University of Saskatchewan
Anthony Tang, University of Calgary
Jason Alexander, Lancaster University
Program Co-Chairs:
Stephen Brooks, Graphics Co-Chair
Dalhousie University
6050 University Avenue, Halifax, Nova Scotia, B3H 1W5, CANADA
sbrooks [at] cs dal ca


Kirstie Hawkey, HCI Co-Chair
Dalhousie University
6050 University Avenue, Halifax, Nova Scotia, B3H 1W5, CANADA
hawkey [at] cs dal ca